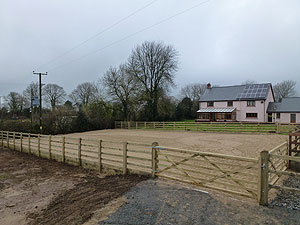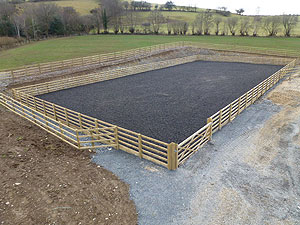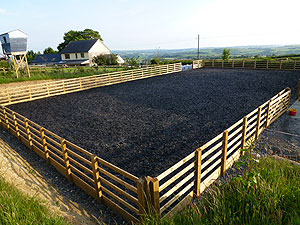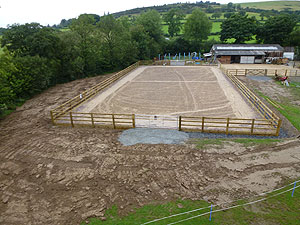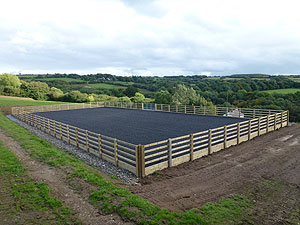 Equine Arena Construction Specialist based in West Wales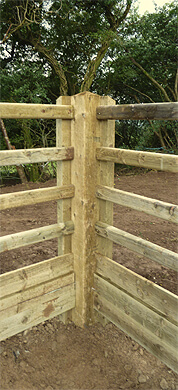 We at West Wales Riding Arenas pride ourselves on constructing quality equine arenas of the highest standard.
Whether it's a brand new ménage or a refurbishment, no project is too big or too small. We understand that for most people, building a manège is one of the biggest and most expensive projects they are likely to undertake, it is therefore essential, that the end result is an arena of quality that you can use with confidence, whatever the weather.
West Wales Riding Arenas are happy to advise on all aspects of arena construction from initial groundworks, drainage to completed outdoor arenas, or roundpens. We typically advise horse-owners in Ceredigion, Carmarthenshire and Pembrokeshire but we have been called upon to travel to various parts of Wales.
We can build any shape, size and specification of equine arena to suit you and your requirements. We offer a full design and build service yet we are equally happy to work with you on your own designs and ideas to reflect your requirements.
If you do not require us to construct an equine riding area but need materials to build yourself then we supply aggregates for ground works and the surface of your choice.
We always take potential clients to see completed horse arenas we have constructed in the past to demonstrate their quality.
Don't forget before you can start building an Arena you must have planning permission. We can help with this as well of course.