Equine arena refurbishment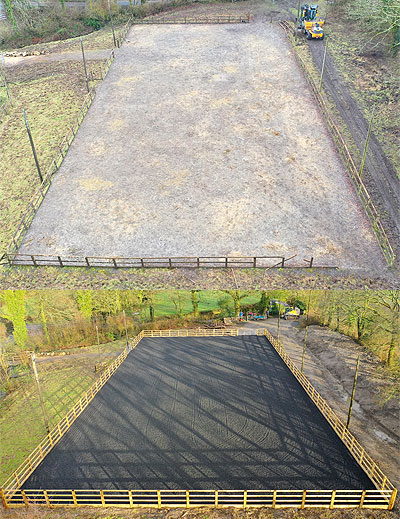 If you simply require your equine arena/dressage ménage to be updated or are having difficulty with drainage or your arena needs a new surface. West Wales riding arenas will be on hand to offer advice and rectify any problems.
Full refurbishment services are available for riding arenas that require upgrading.
We regularly re-fence, extend equine arenas, install new drains, new stone bases, lay new membranes, and resurface to bring it a fresh lease of life.
Every horse arena we have constructed or refurbished has been a successful installation and our clients have always been delighted with the finished results. You can read some of our testimonials below.
---
Examples of equestrian arena refurbishment include: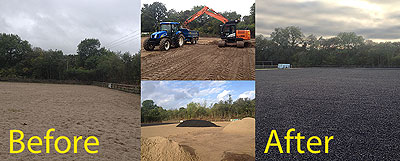 Recently brought this 40X20 back to life, we removed all of the old surface which was mostly grass by now and replaced it with new silica sand and rubber chip topping

The next example shows a waterlogged horse arena in need of refurbishment. The photo on the right shows how it looked when we finished the refurbishment.